UK ban dependent visa: New immigration law and how e go affect foreign students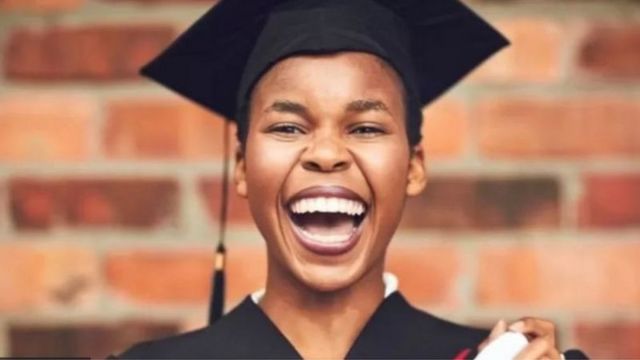 Foreign students wey dey study for masters degrees no go fit bring his family members come UK again, under one immigration restriction.
Dem don make in announcement two days before in official statistics dey expected to show say legal migration don hit a record 700,000 dis year.
Last year, UK grant 135,788 visas to dependents of foreign students – almost nine times in figure for 2019.
Prime Minister Rishi Sunak recently said legal migration is too high.
Last week, e say ministers bin dey "consider a range of options" wey go bring migration down, but e no gree put a precise figure on future acceptable levels.
Under the latest announcement, partners and children of graduate students oda and those wey dey study courses we are research programs no longer allowed to apply to live in UK during the course.
Last year, at 135,788 visas wey dem grant dependants make up more and a fifth of all sponsored study related visas wey dem grants, compared to 6% for 2019.
Home Secretary Suella Braverman said in rise in dependants wey dem dey grant visas dey "unprecedented," – e never happened before and "time don reach to tighten up on route to ensure say we fit cut migration numbers".
Inside the statement to Parliament, she added say in moving "strike on the right balance" between bringing down migration and "protecting the economic benefits wey fit students bring to the UK".
In prime minister tell cabinet ministers to change, wey go into effect for January 2024, go make a "significant difference" to net migration numbers.
Wetin on current student visa entail
At the moment, the UK will allow international students with a study visa to remain for at least two years after they graduate.
On student visas allow family members to apply for immigration as dependents: a spouse and children under 18.
UK student visa capping
In the UK comment dey consider introducing restrictions on student visas – specifically to restrict family visas for international students. Dem dey consider to limit the number of dependants dem go allow to accompany a student.
Dem also plan to shorten the work-visa period from 2 years to as little as 6 months.
Dis go make the option to go study for UK dey less attractive for students compared to in US and Canada.
Tins wey go change for Nigerians wey dey plan to go study for UK
Nigerians wey don "japa" from di kontri on student visas go UK in the past two years don plenty.
In student visa bin offer golden opportunity for Nigerian students to migrate to UK with their families. For many, na escape route from Nigeria's economic wahala, wey include record breaking inflation, plus a crippled education system.
In free education for both primary and secondary school level for in the UK mean say most applicants dey further relieved of the burden of paying for him children education for private schools for Nigeria.
According to Higher Education Statistics Agency (HESA), for in 2020-21 academic year, 21,305 Nigerian students bin enrol to UK universities. Disrepresent almost 64% increase from in 2019-2020 figures.
Dem also say Nigeria get in the highest number of dependants, applicants wey dey bring his family come in UK. 59,053 students bin bring a total of 60,923 relatives.
Disone means say Nigerians account for 40% of all dependants wey follow foreign students for at 12 months to June dis year, despite say Nigerian students make up just 7% of all foreign students for dat period.
By comparison, at 114,837 Chinese students wey come UK for 2021 bringing only a total of 401 dependants wit dem.
However, this new restriction on student visas means saying pipo wey dey apply to go UK to further his studies no go fit go with his partners and children.
Dis new restriction na for international students apart from postgraduates on research programmes. Dem no go fit bring him family come in UK from January 2024.
Dis na as goment dey try to restrict net migration.
Chinese students currently make up the largest group of international students (124,370) for UK universities, followed by students from India (107,270) and Nigerians (34,010).
Students wey dey come UK wit visa go need provide documents to prove her relationship to dependants, and dem go pay £490 for visa.
Dependants also dey required to pay an immigration health surcharge – one annual contribution between £470 and £624 towards NHS services.
Wia Nigerians dey get in the money?
Education for UK no dey cheap.
According to the UK goment government, in the financial requirements for applicants wey dey find student visa fit be up to US$14,000, minus tuition.
For a family of three, the costs of complete relocation fit dey as high as US$40,000.
The Central Bank of Nigeria bin report says Nigerians bin spend US$609.5 million on foreign education between January and August 2022.
Some dey sell him assets, some dey take loans and some na dia family dey sponsor him education for UK.
Dependent visa cause schooling and accommodation challenges
Universities UK (UUK), in the umbrella group for British universities, say dem recognition says in "substantial" rise in dependent visas don sometimes lead to "local challenges" on top family accommodation and schooling.
"Sake of data, some targeted measures to check dis rise fit dey reasonable," Jamie Arrowsmith, director of UUK international arm tok.
E call on in goment to work with universities to monitor in effect of in changes, and add say dem dey "likely to get impact on women and students from certain countries".
According to HESA, one education data group, say 679,970 international students bin dey UK for 2021/2022.
Part of these na 307,470 wey be undergraduates, wey already no fit bring family members come in UK during his course.
372,500 postgraduates dey, of which 46,350 dey on research courses – plenty of dem dey do dia PhDs, plus one small number of research-based masters degrees.
'Vindictive moves'
In the new immigration law bin cause division within in comments for UK.
Some argue say if e dey possible make dem ban all in dependents of all in postgraduate students including those wey dey on research courses (Phd students.)
But some ministers, wey including Education Secretary Gillian Keegan, bin argue say dem go stay longer for UK and dem go provide greater economic benefits.
At the University and College Union (UCU), we represent university staff, call am "vindictive move" wey don raise "deep concern" within the sector.
Those wey dey follow international students who come to the UK dey "bring huge value come our society and dem deserve the right to live alongside those he loves while dem study," he is general secretary Jo Grady tok.